After you've installed Open Source Point of Sale, you'll want to configure it for your store.
From the Welcome Screen, you have two options for reaching the Store Config section.
You'll see them pointed out on the screenshot below:

Click on one of the links to reach the Store Config section.
It will look like the screenshot below: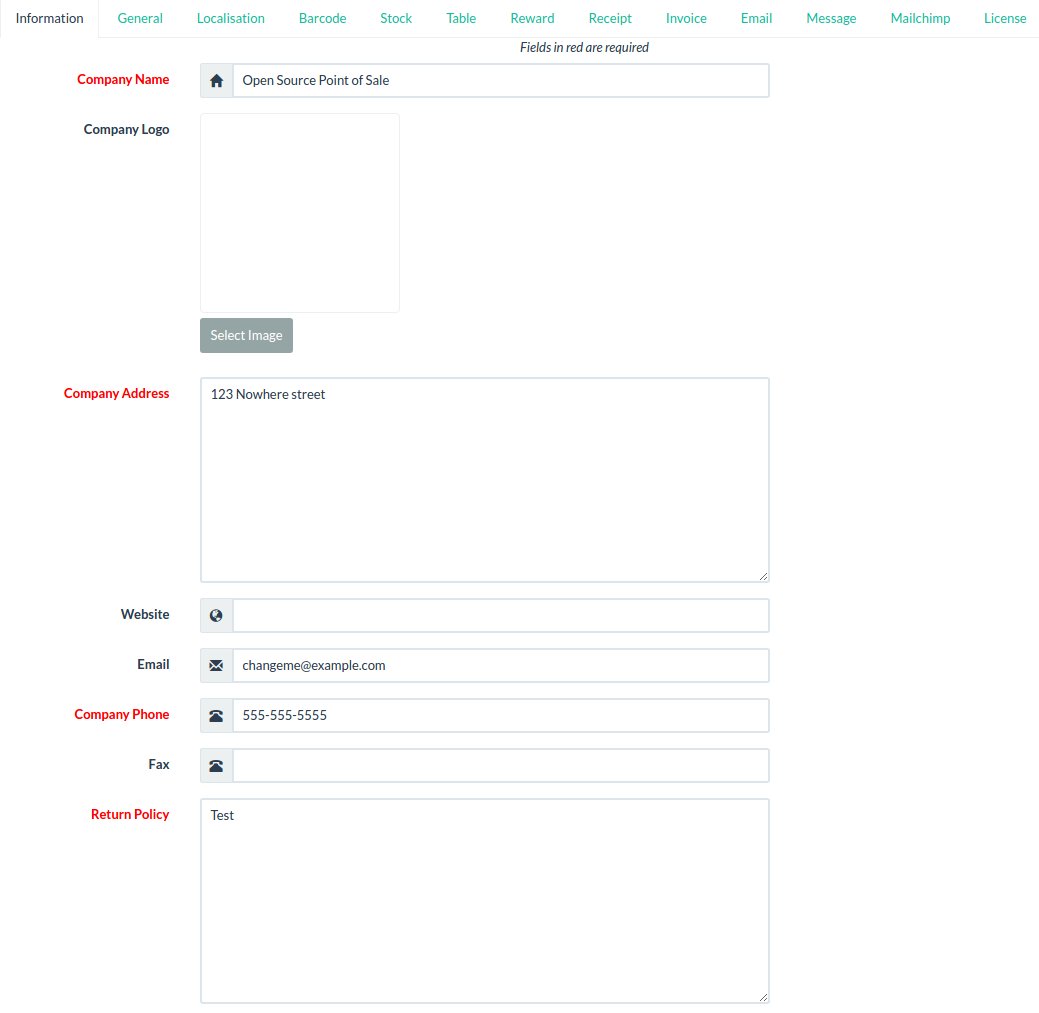 The fields in red are mandatory, while the fields in black are optional.
Start by changing your name, address, phone, email, and return policy. If you want to, you can also add a logo, website, and fax.
Then click the Submit button in the bottom right hand corner.

OSPOS will alert you that the configuration has been saved successfully.

You can close this alert by clicking the "x". Or just wait a few moments, and it will disappear on its own.
Next, click on the General tab.

This will load another form. Now you want to enter your tax rate(s).
Since we're in Alberta, Canada, we only have one tax: a five percent goods and services tax (GST). So we'll enter "GST" and "5".

We can leave the rest of the configuration settings as they are for now. Scroll down, and click the Submit button again to save your changes.