Open Source Point of Sale includes a Cash Register / Point of Sale module.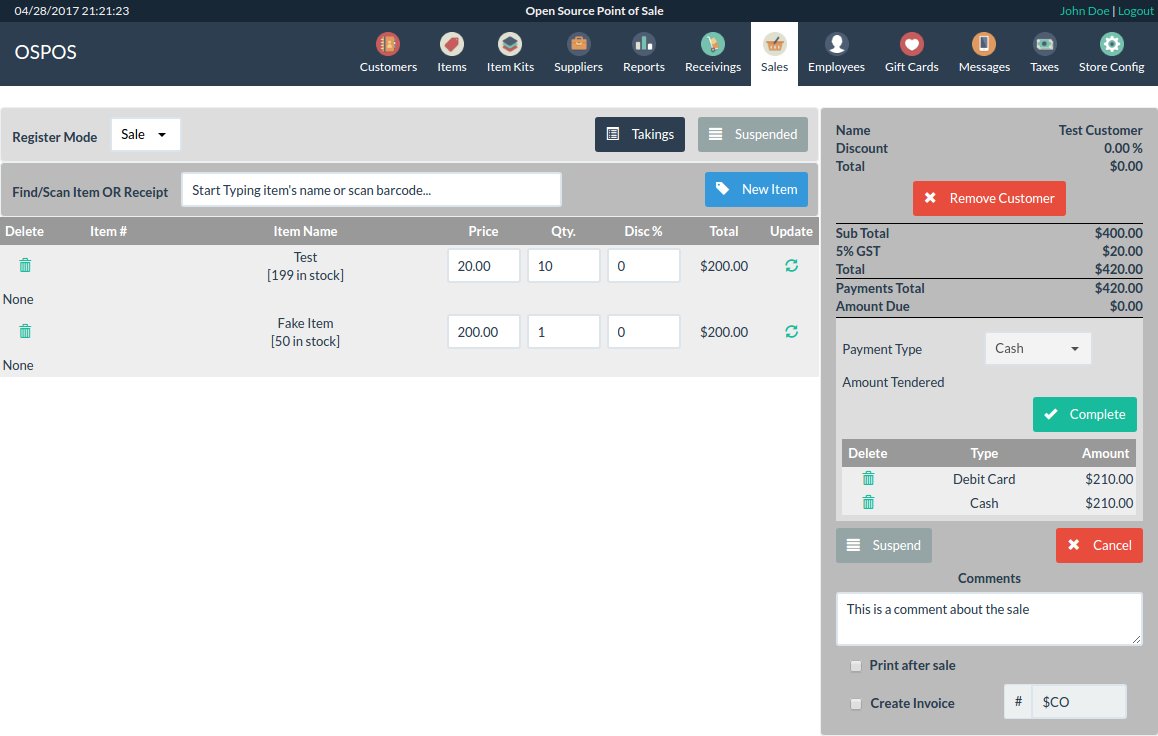 This module lets you ring up Sales and Returns. 
You can also discount items on a line-by-line basis.
Your customers can pay with multiple payment types: Cash, Check, Gift Card, Debit Card, and Credit Card.
You can optionally assign a customer and add comments to the Sale.
Finally, you can Suspend the Sale or Complete it.
When you Complete the Sale, a Sales Receipt is generated.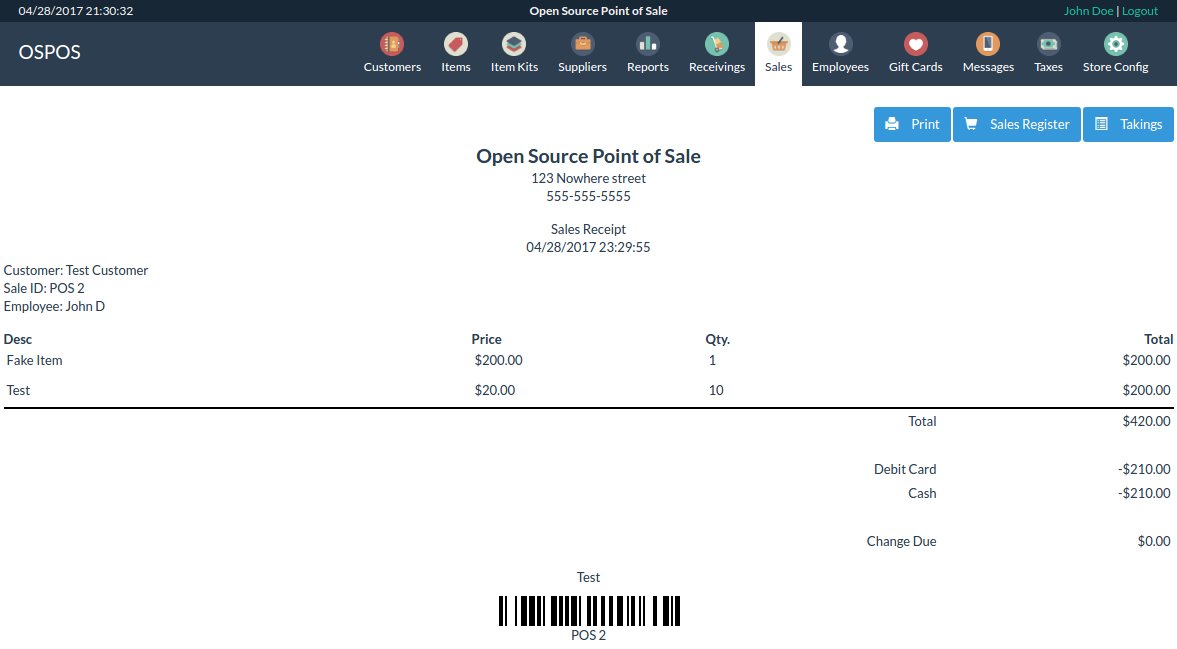 The Sales Receipt includes your Return Policy, as well as a Barcode to facilitate Returns.